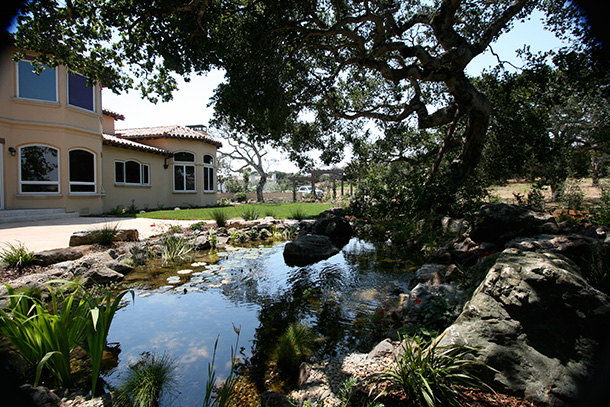 Koi Pond and waterfall with large boulders set under mature oak trees next to a golf course, Pacific Grove.
This house had a large patio that backed onto mature oaks and the waterfall needed to flow towards the house and the pond curve into and embrace the flagstone patio. The pond contained large ledge stones, shelves, underwater lights and was home to several mature koi. The depth of the pond was kept to 2' and there were two pumps used to allow a variation in the flow of the water so that the falls would be more dramatic when the clients were entertaining guests.
Large ledgestone boulders were placed to link the edge of the pond with the flagstone patio.
Also Serving: Carmel and Monterey